Product Redesign for Enterprise Application
Southwest Airlines
My Role
Associate UX/UI Designer
Team Composition
1 Senior UX Designer, 1 Associate Designer, s Product Manager, 6 Developer pairs, 1 QA. Development was nearshore an offshore in China. Also collaborated with client's design system team.
Skills and Tools
Sketch, Zeplin, Jira, Facilitation, User testing, Card sorting, Prototyping, Interaction Design, Accessibility, Mural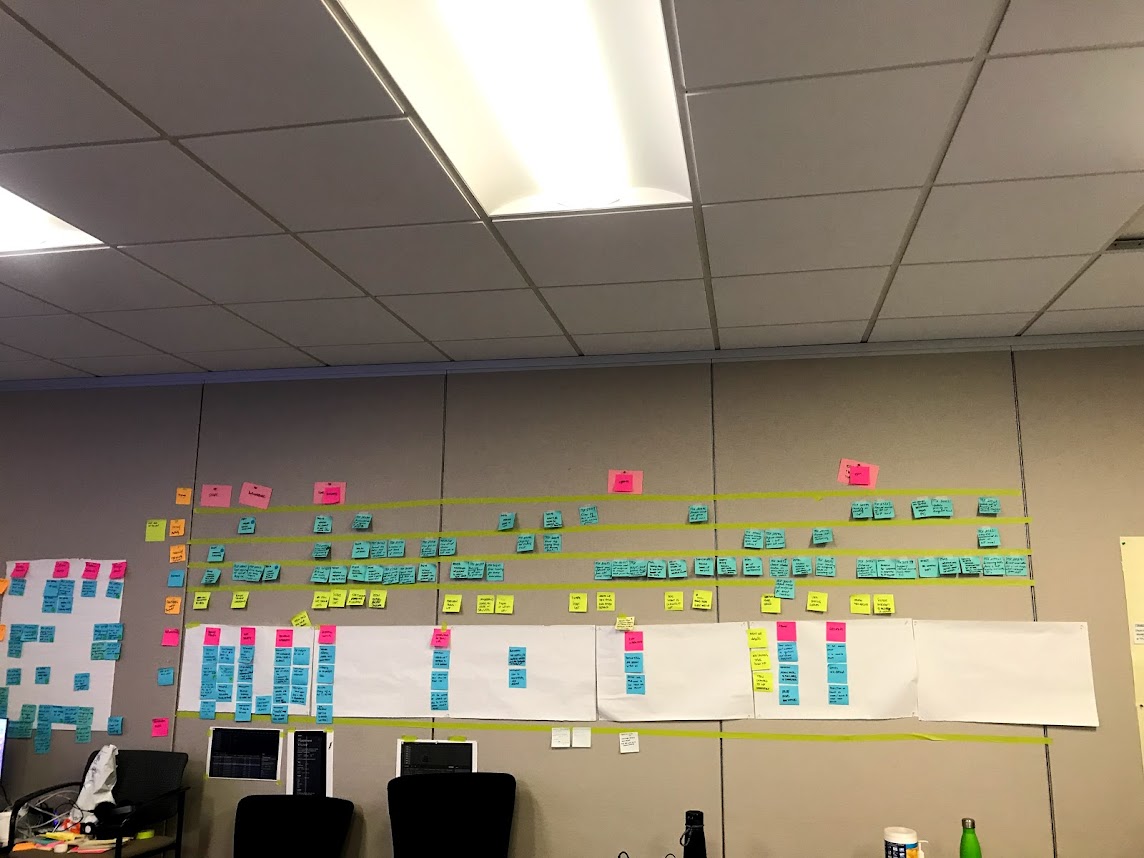 Digital Transformation and Redesign for Major Airline
Project Brief
This was a digital transformation project for Southwest Airlines' ('SWA') internal enterprise maintenance scheduling platform. The previous application was pretty outdated and SWA was looking to migrate their product suite to the cloud. This essentially meant that there was a need for a new design.
The Problem
We needed to determine a way to display the work that was to be done for an aircraft on a calendar across multiple days and we needed to determine the best way to
The Goals
Develop a strategy for cross team collaboration and create alignment across all functions

Determine the best way to show multiple work packages across multiple days
Responsibilities
Design strategy, user journey mapping, wire-framing, cross functional collaboration
Tools
Sketch, Zeplin, Jira
Team Alignment
Below are the guiding principles we used when approaching our design for the application. I collaborated with the development team to come up with the items below. These are things that we felt were most important and crucial pieces to the design implementation.


Learnable - Follows patterns that are familiar to the user
Discoverable - ease in how users discover features and functionality
Correctable - User is able to correct or edit their actions
Supportive - Aids the user in completing tasks
Usable - Easy to use and flows nicely
Information rich - Provides valuable information to the user
Credible - Users must trust and believe what you tell them
Desirable - Image, identity, brand, and other design elements are used to evoke emotion and appreciation
Accessible - Focuses on how a disabled individual accesses or benefits from a site, system or application.
Consistent - Familiarity with interactions and designs across various parts the the app
We then did an exercise where which we figured out ways to apply my earlier guiding principles
As a designer, it was extremely important to come up with a collaborative way to not only work with one another, but the rest of the development team as well in order to transfer knowledge and come up with a efficient way to quickly move through our sprints.

Not only was establishing a design sprint process important, but also creating touchpoints and helping the development team and stakeholders understand where designers fit in. I did this by identifying various ceremonies to be performed on a specific cadence.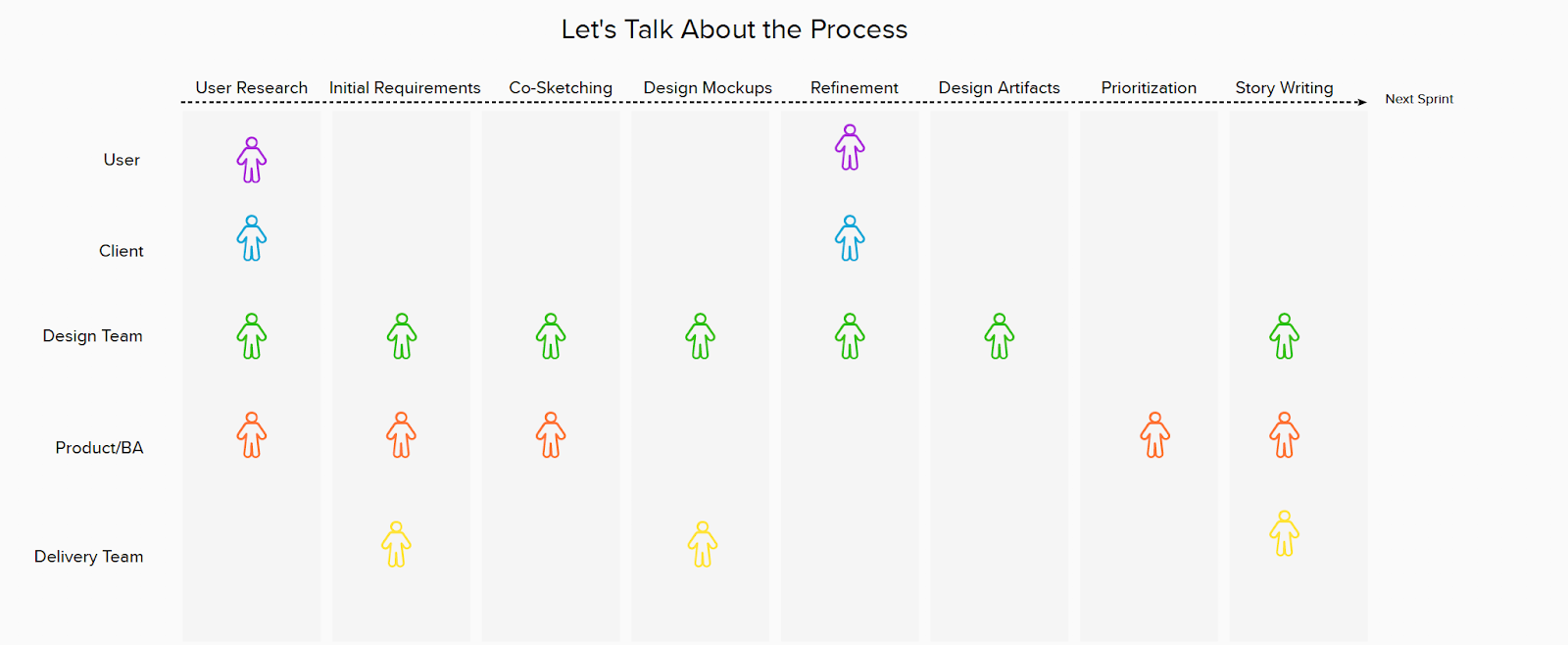 User Research
This was the user journey we created to help do the following:
1) Understand the line planners journey
2) Identify gaps in the current
3) Create a roadmap to understand the path to production

The app itself was essentially a calendar that the user could view to see which aircraft were scheduled to have maintenance on the given day.
Requirements Gathering
One challenge I had was trying to determine the best way to display the work packages given the fact that multiple work packages could exist for individual aircraft. These work packages could also span across multiple days.
Co-Sketching
First I needed to understand all of the initial requirements of the calendar view. I did some user research and low-fi wireframing with our line planners to get a better idea of the primary behaviors needed.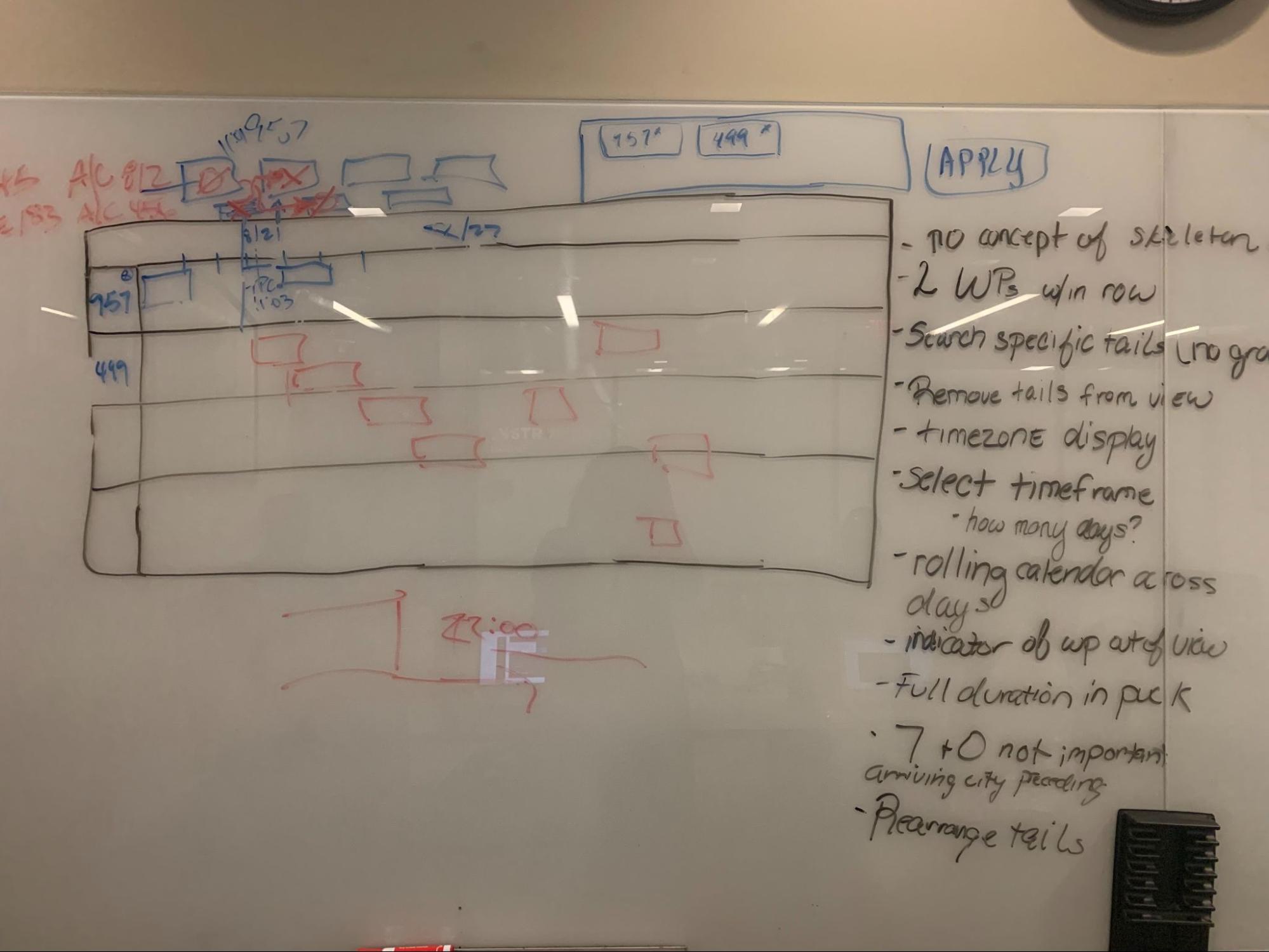 User Testing
Once I understood the requirements at a high level, I decided to converge and approach it on a more granular level by now seeking to uncover the specific data we needed to surface for the individual work packages as well as tasks.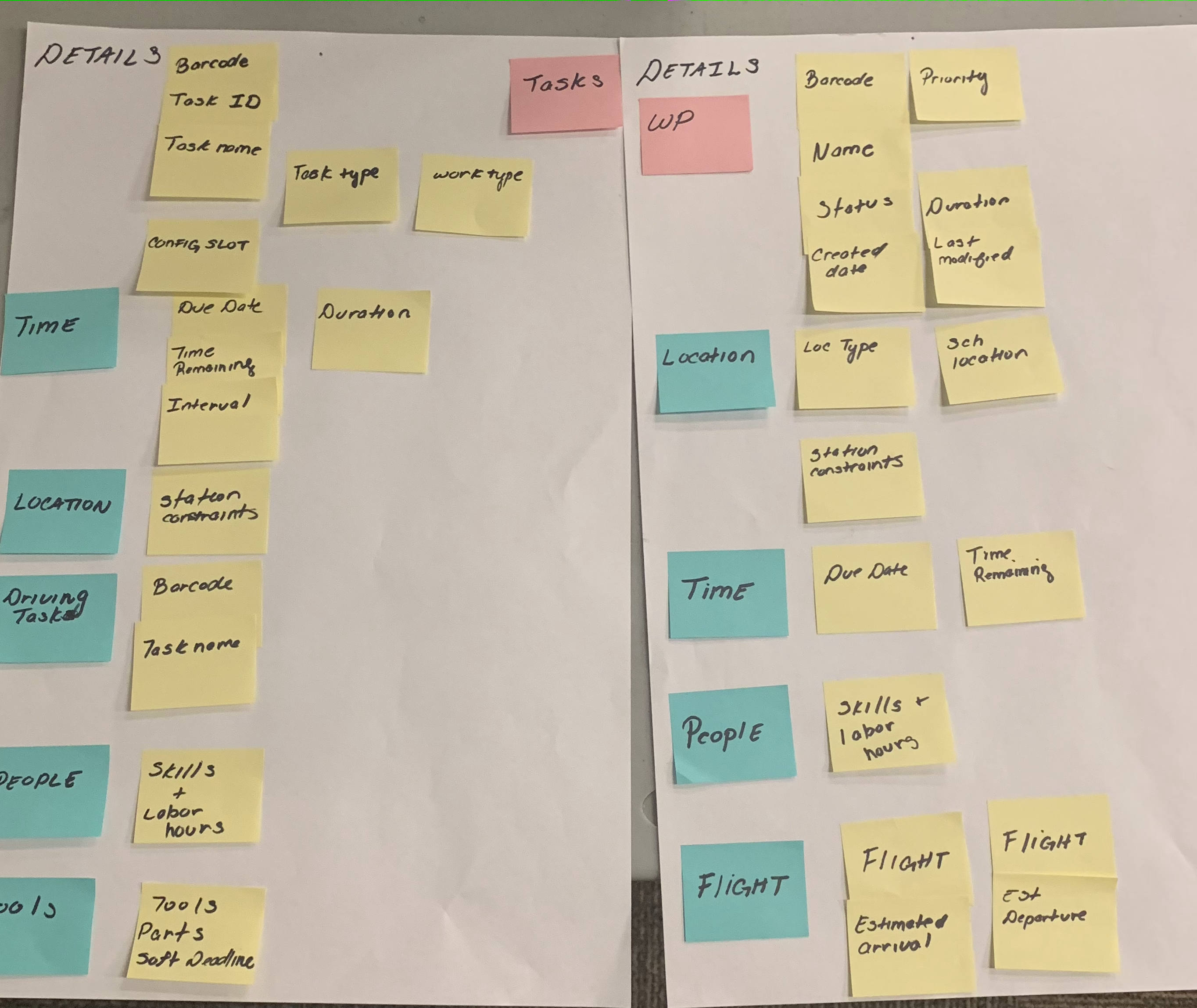 After that I did an interaction design exercise with users to brainstorm ways to show work packages that spanned across multiple days. New work packages were conveyed using different colored stickies. The idea was to determine the best way to see the way different packages overlapped.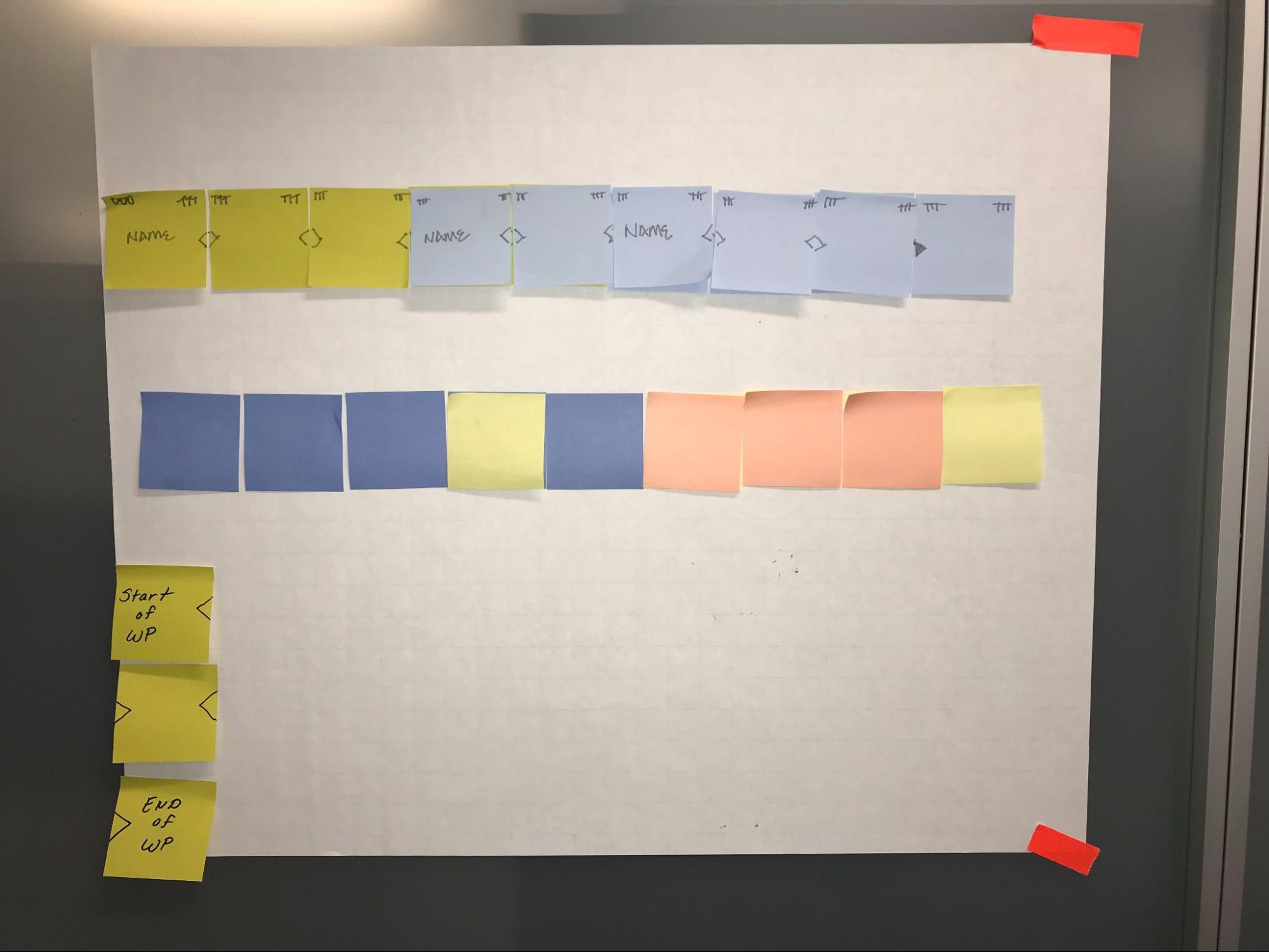 Aside from the multi day work packages,another scenario that I had to solve for was multiple work packages for one aircraft. This meant that there could be several other work packages associated with one aircraft on a single calendar day.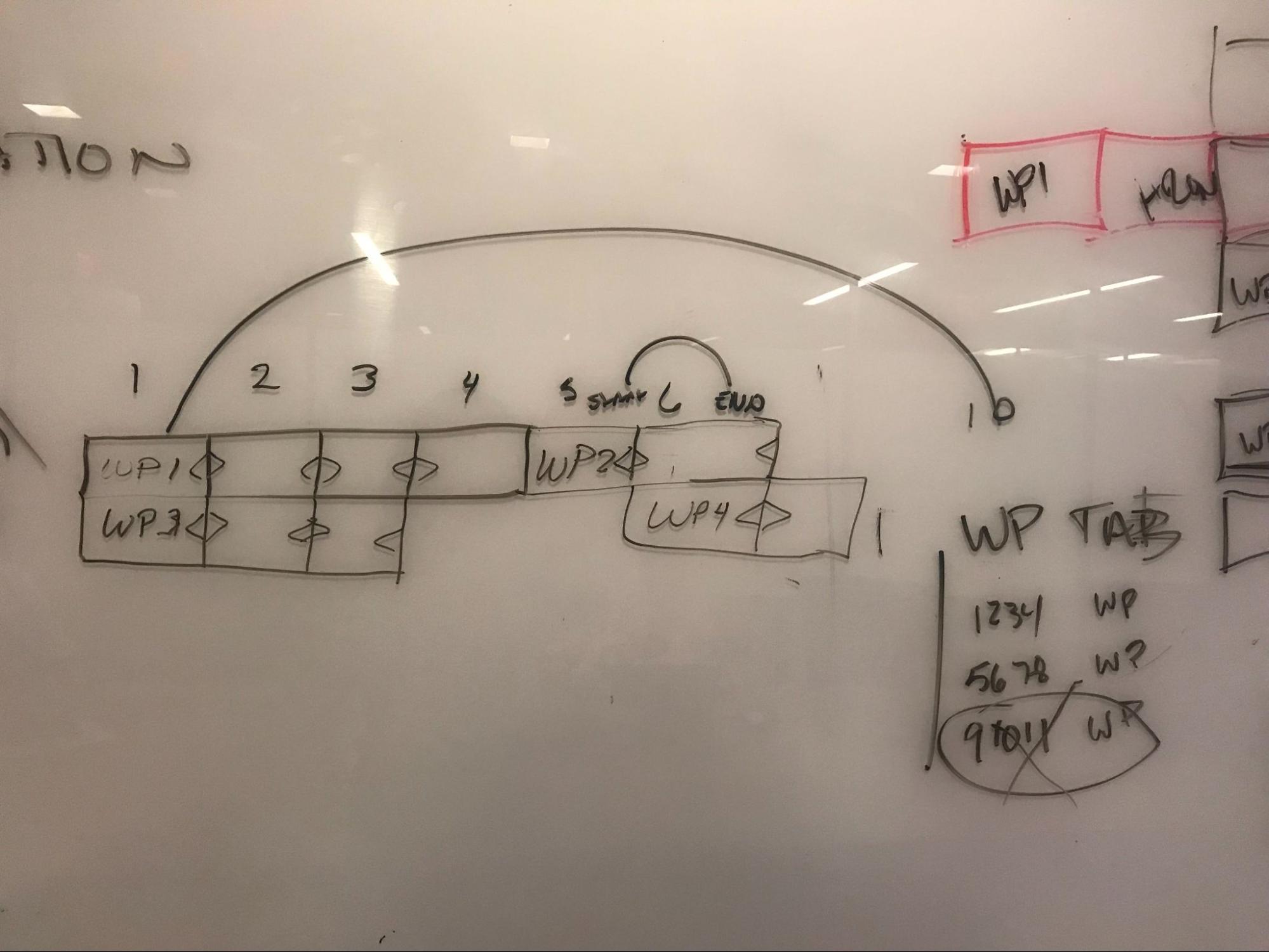 Wire-framing
This is an example of the low-fi wireframe that was created in order to seek feedback from our user. Once I was able to put together mockups or wireframes for testing, I would conduct observatory studies to monitor how the users interacted with the interface. I would observe clicks and general usability of the UI.


Final Design Artifact
In terms of the final design, I landed on the following:
Multi Day work packages would show as boxes that spanned across multiple days in the calendar

If there were overlaps with other smaller work packages, then there would be triangular icons symbolizing when a package begins and ends

If an aircraft had multiple work packages, there would be a two half cells shown under the date for that aircraft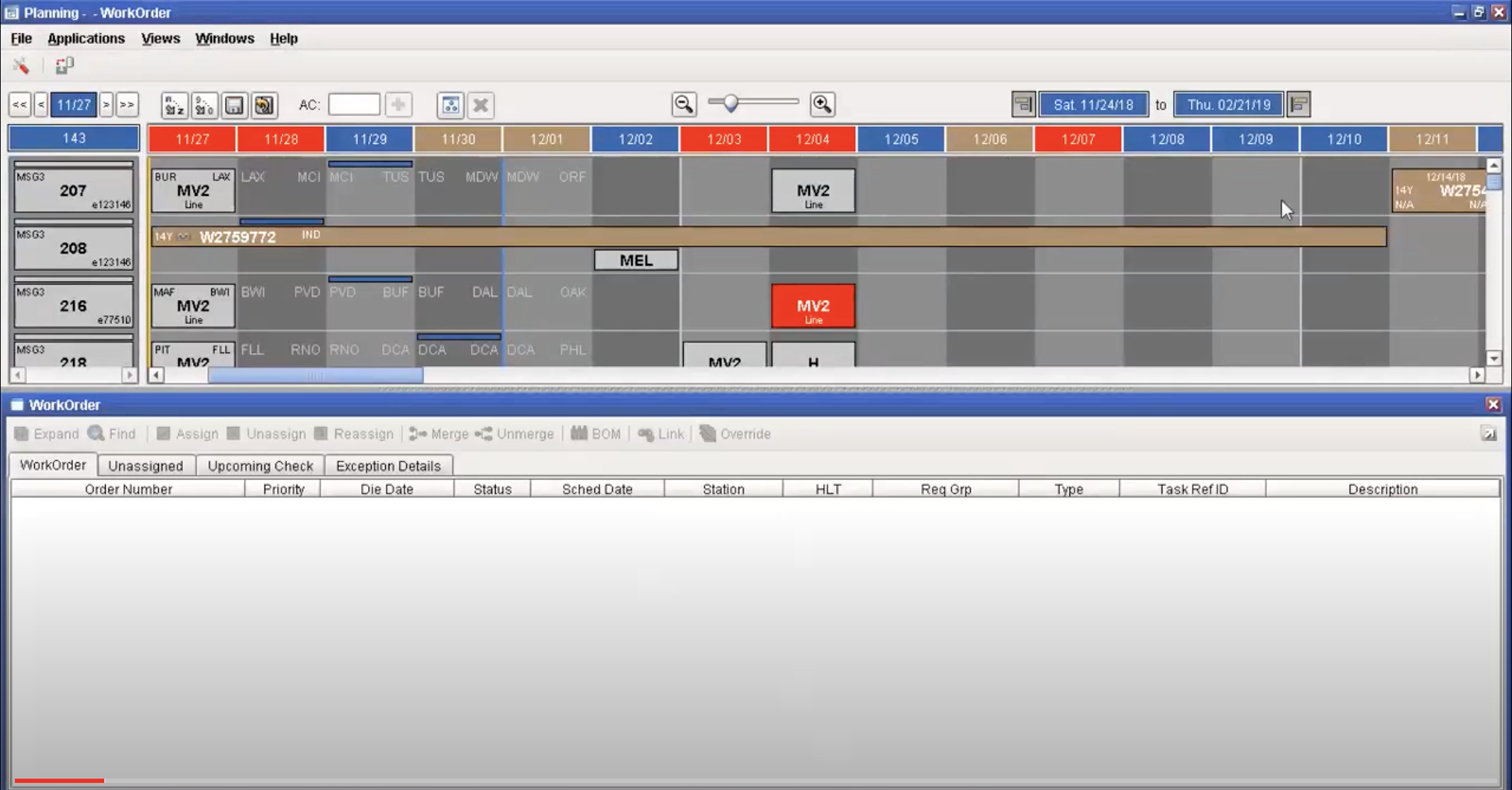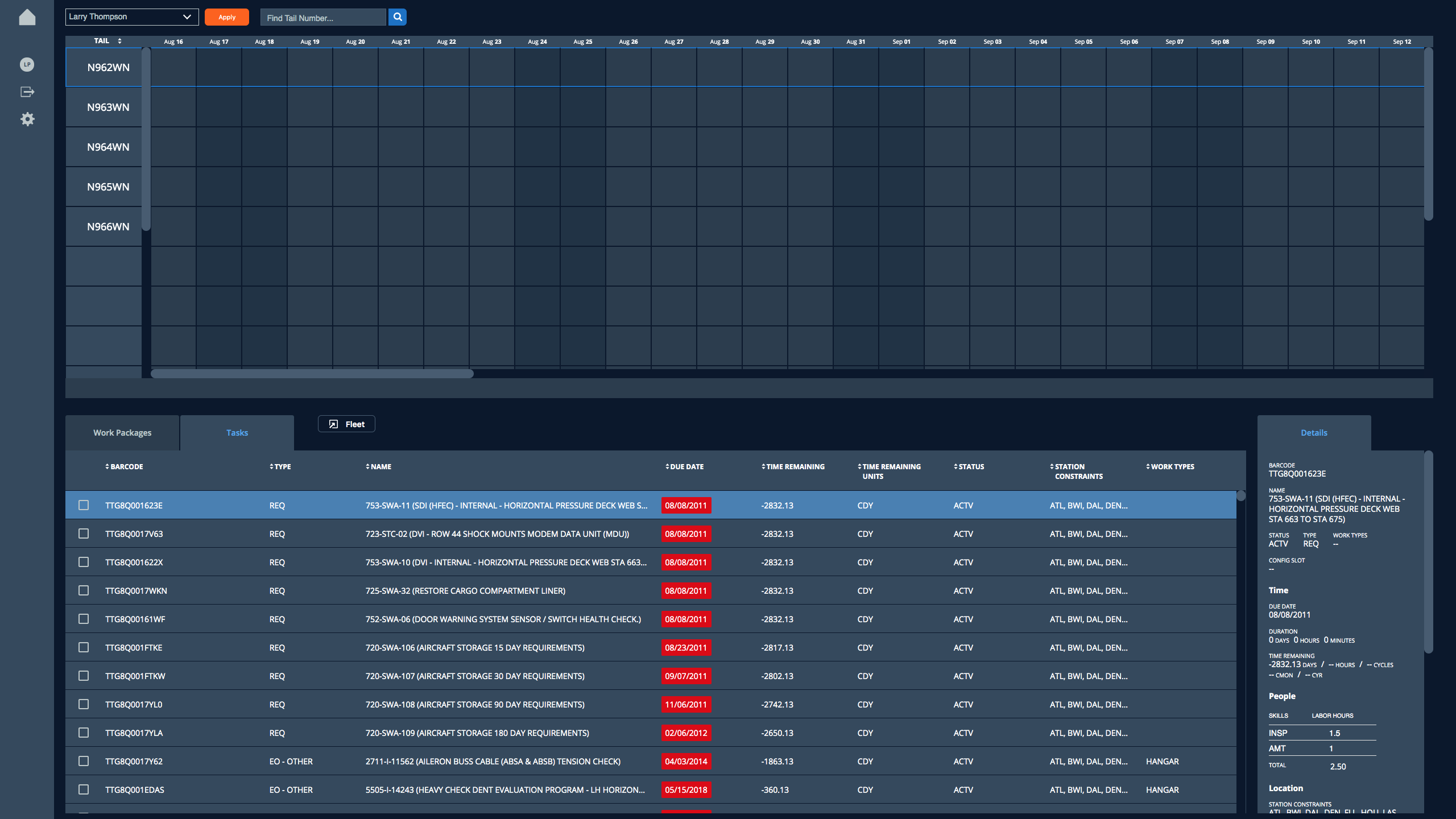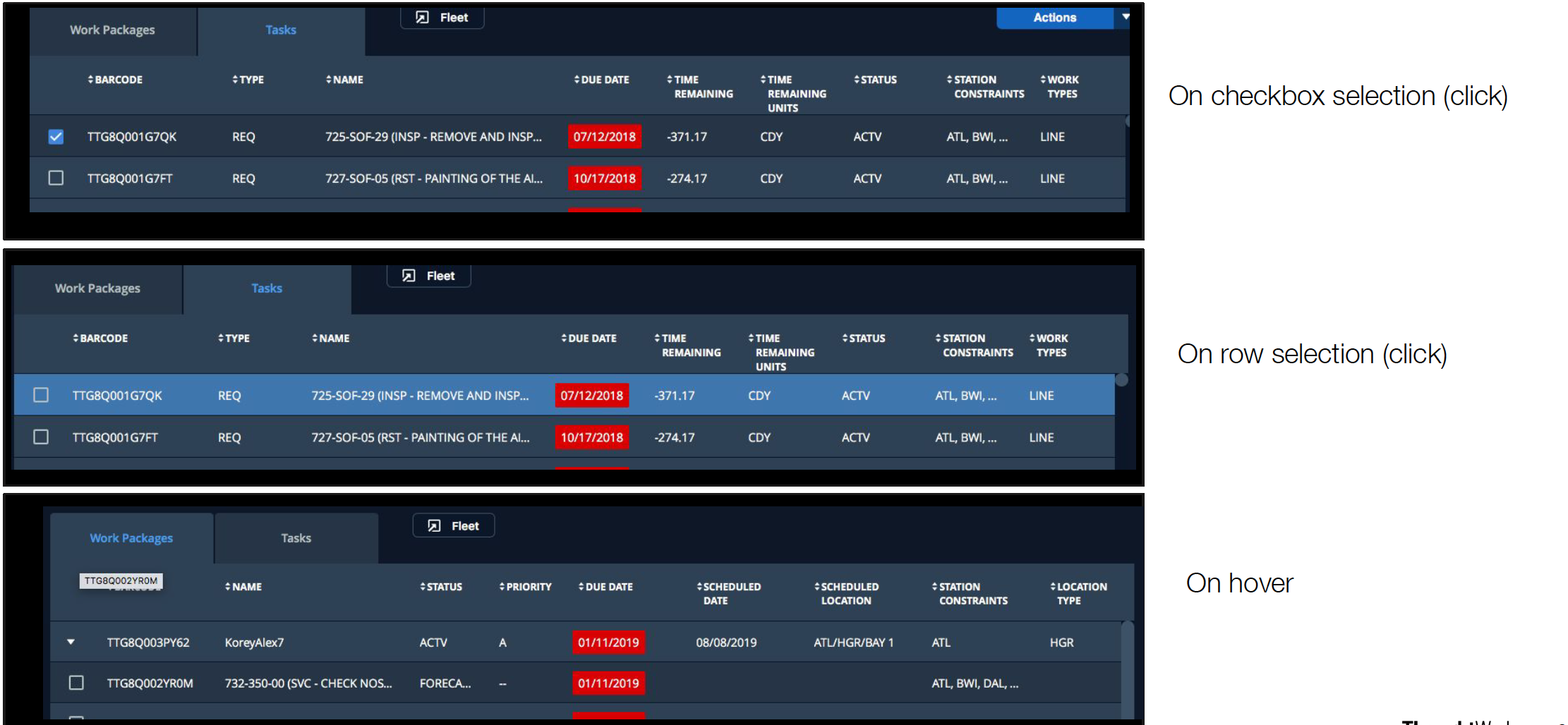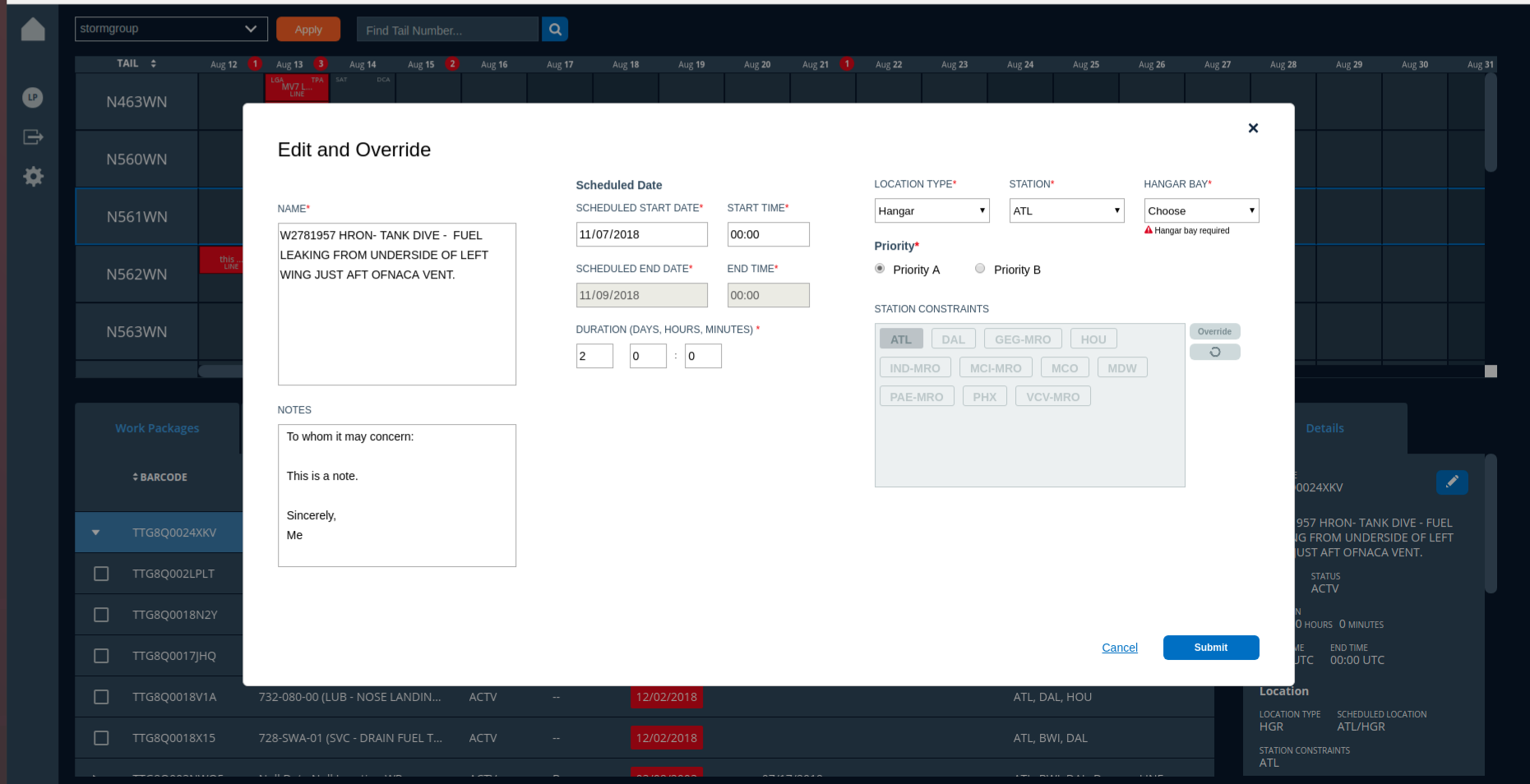 Outcomes and Successes
Release an MVP in a 4 month timeframe meeting the client's deadline

Contributed new components and interactions to the design system

Improved user satisfaction amongst line planners by use of user testing
What have you learned from this project?
Since I worked with a brilliant and tenured team, I was able to learn what it looks like to truly work collaboratively. I also learned how to promote and push for design excellence by creating opportunities to educate the development team and build alignment on the project at hand. This was done by facilitating mini workshops and lunch-n-learns in order to gain empathy and bring the team into the work I was doing as a designer.