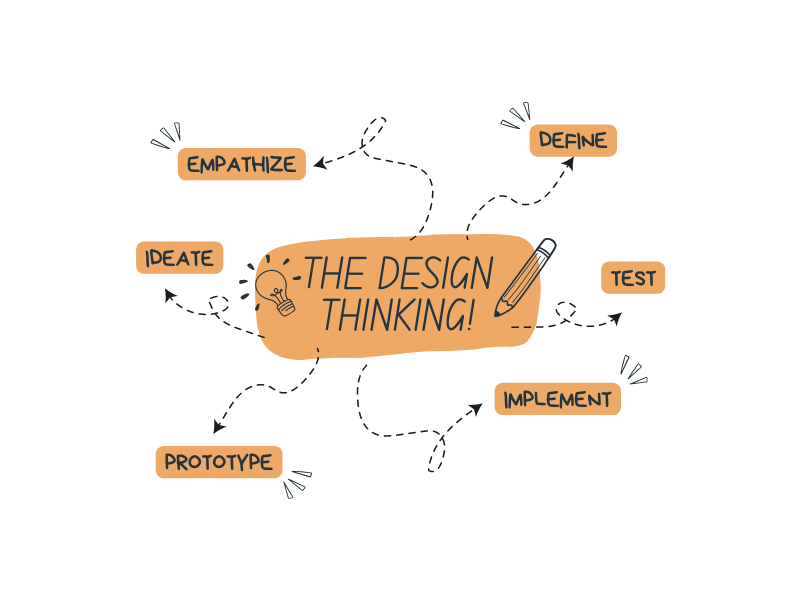 Design Thinking for Product
Overview of my design approach for product development
Discovery
As a consultant, I often begin a project with a discovery phase. The discover phase is a way to assess the client's needs by first finding out more about their vision. I also place an extremely heavy emphasis on understanding the user, their goals and what drives them. Then I began to diverge. Below are a few of the primary types of workshops I try to conduct with their intended outcomes in order to understand and define the landscape: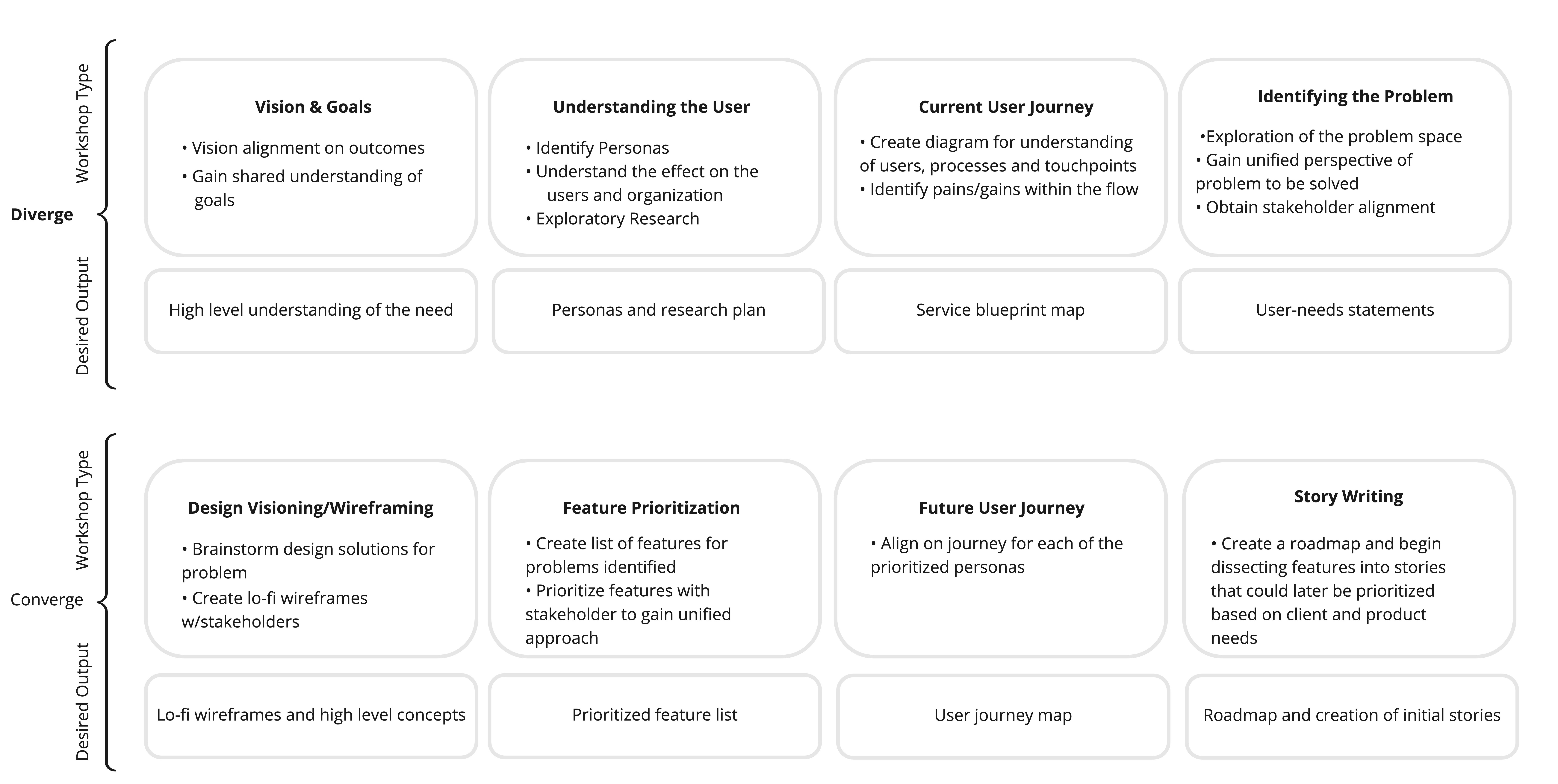 Inceptions
Inceptions are about team alignment and process decisions. This would often vary depending on the team make up and its goals. My goal is often to establish design touch points, roles & responsibilities, design system protocols, style guide standardization, research plans. Inceptions are the prime opportunity to not only assess ways of working, but also to familiarize the team with the user archetypes, customer journey and gain alignment on how we will address the users' needs.
Development and Delivery
After we have a high level plan mapped out for both the product and the team, I then jump into the planning of our design sprints as they relate to delivery.

User Research
After a new feature has been prioritized, the first thing I try to do is user research. This research is mainly to understand more about the feature at hand and to identify best practices for how to implement.
Initial Requirements
At this phase in the process, various members of the team including the client's product owner gather together to discuss the implementation details. At this point, I am typically discussing research finding and attempting to understand the product needs in order to define the feature and create stories.
Co-Sketching
Once we have a clearly defined feature, then begins the process of co-sketching. These are typically low fidelity sketches or mockups used for quick feedback from team members and sometimes users.
Wire-framing
When I receive approval to proceed with the proposed solution or when I have validation, I then work to create more mid-high fidelity mockups in a design tool such as Figma.
User Testing
The wireframes are typically taken to users for further validation. This phase may include activities like Guerrilla testing, card sorting, user observations or contextual inquiries.
Mockup Refinement
Feedback from user testing is then used to finalize mockups. At the phase, I usually circle back to the developer team in order to determine how to scope it. Sometimes this begins a negotiation process and the design is iterated on to fit still fit the user needs while also keeping the team on track for delivery.
Final Design Artifacts
The final phase of the process is refining the design for the last time and including it into a feature or story card with details to ensure proper implementation. During a story card kickoff, a knowledge transfer occurs between myself and the developer(s).